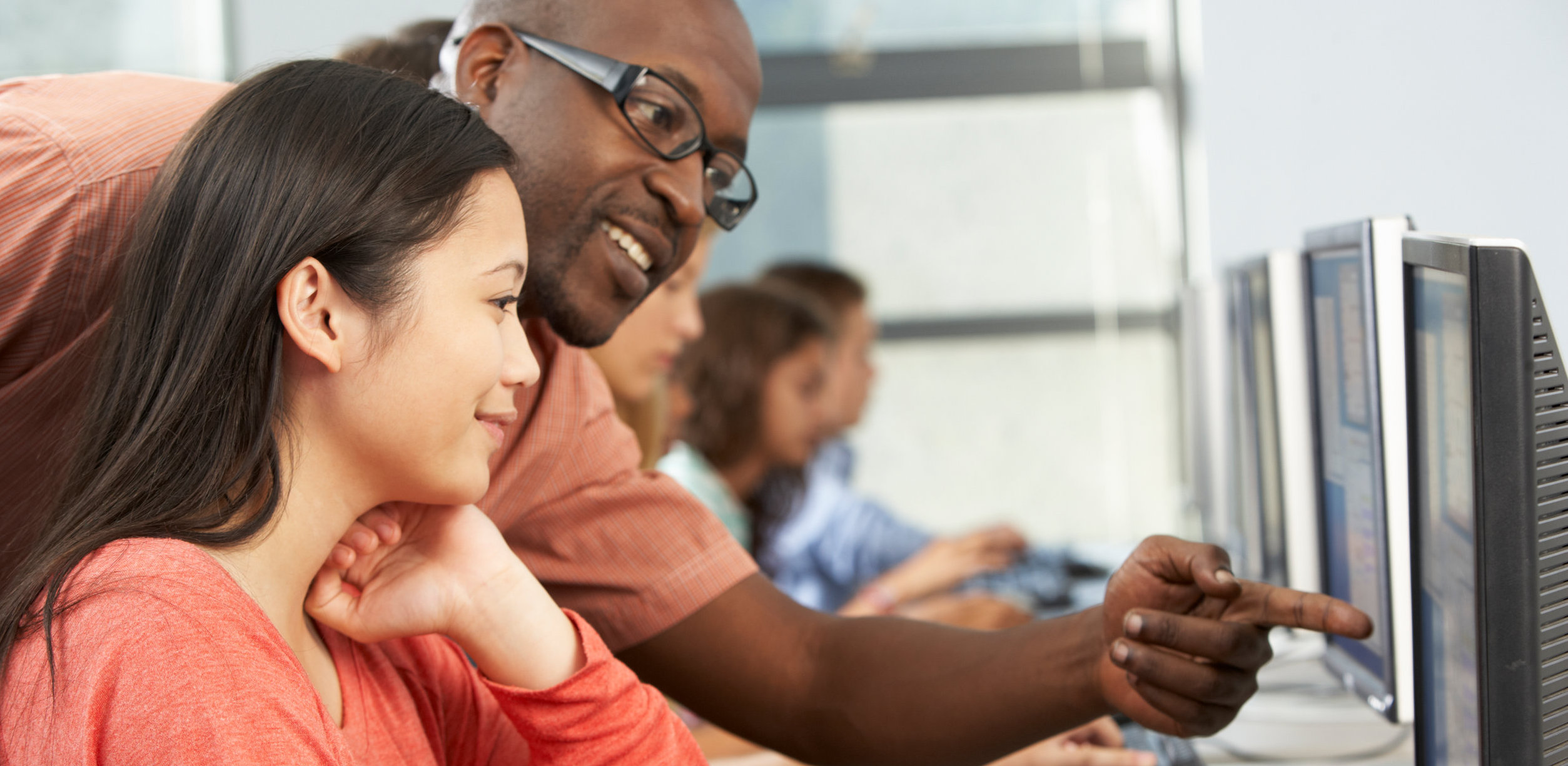 Business leaders tirelessly explore ways of elevating and optimizing the Lifetime Value of customer relationships, or LTV. In business LTV is a meaningful measurement that forecasts expected revenue generation for precisely defined customer or client segments. Some firms even take a more granular approach and measure LTV on a customer-by-customer basis.
Others have gravitated to Customer Equity (CE) as a means of accurately valuating relationships. CE factors variables such as the cost of sales and marketing, purchase price, frequency and volume of purchase, product bundling and cross-selling, conversion rates, production and distribution expenses, acquisition and retention costs, and the adjusted gross income (AGI) relative to various marketing and sales campaigns.
No matter an organization's purpose or methodology for evaluating LTV, Customer Relationship Management (CRM) systems are the critical component in the process. Without exception the advent and proliferation of sophisticated CRM systems, like Salesforce.com and Salesforce.org, elevates both the ability and capacity for managing relationships from the targeting and prospecting of ideal client profiles to advanced retention strategies.
In 2016 Servio Consulting CEO Nancy Cooper had a revelation: "educational institutions, foundations, and non-profits would readily benefit from the efficient and effective use of CRM system customized and integrated for sector-specific use cases." Ms. Cooper, a technology services industry veteran — she co-founded Chicago-based GNC Consulting, an Oracle and Peoplesoft integrator — quickly put her vision into action utilizing a proprietary framework developed on the salesforce.org platform. The results have been exceedingly gratifying.
"We set out to demonstrate that CRM isn't just for business," Cooper recounts. "Historically because of the cost and perceived complexity of CRM systems non-profits and educational institutions shied away from them. We knew any solution must be affordable and uncomplicated. We also knew we could help eliminate much of the complexity by providing the proper training, program management and other managed services, plus a coherent framework for designing, architecting, and implementing the solutions."
Today Servio Consulting is helping educational institutions and non-profits develop and strengthen lifelong relationships with learners, alumni, faculty, staff, and administrators from coast to coast. "Our local high school district educational foundation was the perfect proving ground," she recalls. "From there we've been fortunate in establishing diverse clientele from pre-school through higher learning ranging from small single-site educators to enterprise level colleges and universities. It really helps that we work hand-in-glove with the salesforce.org team. We have a deep understanding of their platform, and they appreciate our disciplined approach that helps clients extract the greatest possible value from the technology."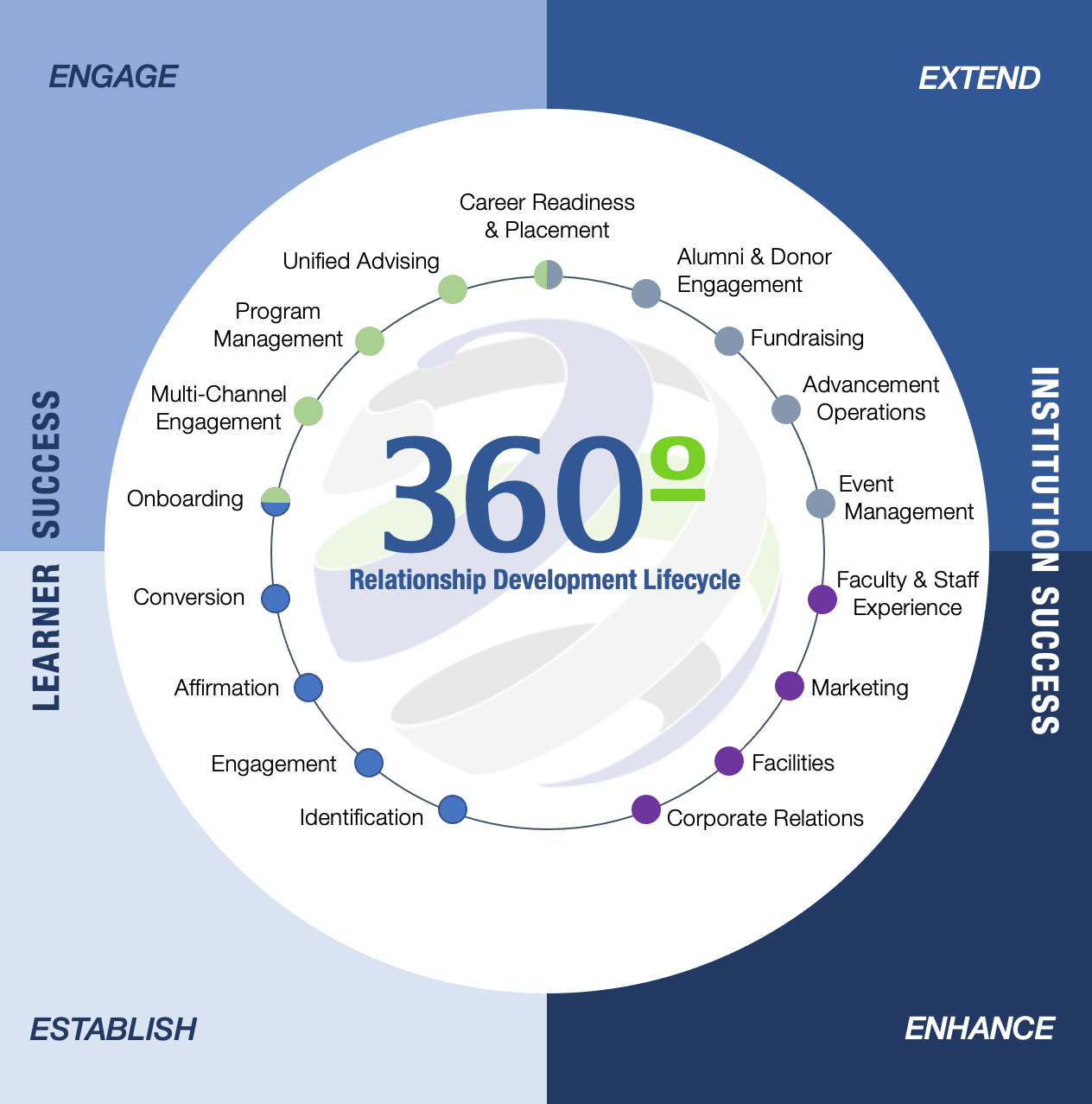 Understanding the value of mutually rewarding relationships helps everyone involved in the education continuum — students and parents, alumni, benefactors, faculty, and administrators — make better-informed decisions with life-forming and changing implications. The Servio Consulting 360º Relationship Development Lifecycle and proprietary Ci2i operating framework provide guidance in standing-up the solution, managing its day-to-day operations, and utilizing the Salesforce.org platform for developing and solidifying lifelong relationships.
Learner and Institution Success
Relationship management is a game changer for optimizing the educational experience — from recruiting and admissions, through learner success, career preparation and placement, alumni engagement, institution advancement, and faculty and staff interactions and operations.
And the impact is not limited to process automation. Servio Consulting provides relationship management expertise that elevates organization performance at every step of the education lifecycle with unsurpassed agility, accuracy, and excellence.
Servio Consulting also helps organizations collaborate, integrate, initiate, and innovate in ways that drive-down and eliminate unnecessary costs, improve communications, accelerate action plans, and enhance performance in all functional areas. The benefits are fall into two main categories: Learner Success and Institution Success. Following is a brief overview of how these advantages translate into more fruitful relationships.
Establishing Learner Relationships
Cooper says the first phase of the continuum is fittingly called Establish. "It's the all-important first step in identifying and recruiting prospective students with the best fit and highest potential for success at an institution. There is also an opportunity for streamlining the application and admissions processes, which transforms awareness into interest and interest into conversions." Cultivating high-touch, proactive relationships from the outset helps both the learner and the institution develop much more than a superficial relationship. Plus, it facilitates onboarding and assimilation once relationships are established.
Engaging Learners
The Servio Consulting team enables personalization of the learning experience utilizing the world's leading CRM technology from Salesforce.org. The result is a single view across the entire institution, no matter how big or how small. By unifying data and critical information all users — both from the learner and institution perspectives — are kept abreast of student involvement and progress. Doing so fosters student wellbeing while increasing retention rates and improving performance.
Extending the Relationship Post-Graduation
Institution advancement and alumni relations require integrated solutions with single view functionality. Servio 360º helps optimize graduation rates and fine-tune career placement. Expand and improve relationships — elevating online fundraising efforts and encouraging gift-giving through precisely targeted campaigns.
Enhancing the Experience
A relevant and functional intranet is pivotal for institution success. Servio 360º connects faculty and staff with critical information and sharing platforms that facilitate high performance team building and collaboration. As a result, data rich silos are decentralized and the valuable information they contain is made available across the entire organization based on user permissions and appropriateness. Interconnectivity and near real-time data (dependent on how often the system is updated) creates valuable tools for enhancing employee experiences and streamlining operations and services while facilitating communication across the organization.
The Servio Consulting Advantage
The prevailing digital economy requires advanced technologies capable of helping educational institutions optimize operations, identify growth opportunities, and create personalized user experiences that motivate interest and cement loyalty. Customer relationship management (CRM) software is essential for success in such a dynamic, fast-changing environment.
"Our business model and methodologies were developed in collaboration with educators," Ms. Cooper says. "The solutions our team implements consistently deliver faster time to value and user adoption rates that far exceed industry averages. This couldn't happen without the active involvement and buy-in of organizational leadership, the salesforce.org team, and our associates working toward explicitly defined goals and outcomes. We are fortunate to be the catalyst that enables technology in the best possible way for both the learner and the institution. It's a role every member of the Servio team takes very seriously. Yet we have a lot of fun doing it."
At a time where process innovation, automation, and transformation are a top priority for organization leaders it's vital that those objectives be accomplished without disrupting existing operations or incurring unnecessary expense. According to founder Nancy Cooper "the methodologies and solution designs deployed by the Servio team are market-tested and proven under actual operating conditions. We recognize no two organizations are equipped with the same resources, have identical goals, or employ the same policies and procedures. For those reasons we carefully cultivated a network of complementary technologies and services based on an institutions particular need. It delivers added value that cannot be overestimated."
Whatever Servio Consulting is doing must be working. Salesforce.org just elevated the firm to Premium Partner status. "This is an important designation for our team," Ms. Cooper shared. "It validates their hard work and demonstrates that what we are doing is working for our clients." It's good news for educational institutions and foundations as well. McKinsey research finds that innovation and transformation initiative success rates for digital-related projects are a mere 16%. The results the Servio team achieves prove your digital transformation project need not be so risky.
#          #          #