Collaborate | Integrate | Initiate | Optimize

Management Consulting
Technology enhances your ability to holistically serve clients— whether your organization is engaged in manufacturing, human services, retail, entertainment, government, banking, professional services, or health care. The key is aligning your technologies with desired business outcomes, goals, and objectives. Servio consultants collaborate with your team members in developing and implementing end-to-end solutions that enhance your organization's capacity to serve.
Customization
Software-as-a-Service solutions greatly simplify once complex technologies. Yet there remains a critical need for ensuring your unique processes, procedures, policies, governance, and security requirements are incorporated into every facet of your operating systems. Servio provides market-tested customization services, including custom objects and fields, dashboards and interfaces, workflow and approval processes, and continuous solution improvement.
Integration
79% of Knowledge Workers (people using computing devices in performing job requirements) are frustrated because they must routinely enter the same data into multiple systems. 61% must access four or more systems to do their jobs and 13% eleven or more. Servio integration services diminish and eliminate such redundant, time-wasting complications. Now you can have accurate, up-to-date information with a consistent view across the entire organization.
Migration
Data Migration is not a one-time consideration. The dynamic nature of the people and organizations you serve make data migration an ongoing and mission critical process. Whether you are moving information from a legacy database, integrating systems as a result of an organizational merger or acquisition, or performing periodic data refreshes from outside sources, Servio team members provide expert insights and repeatable, adaptable, and proven processes for a seamless transition.
Development
In many instances organizational demands exceed the limitations of standardized software solutions. In order for your operating systems to align with business need, Servio Consulting offers custom application development built and configured according to your precisely defined requirements and specifications. Servio application developers are experienced with a breadth of operating platforms, including Force.com®, Apex, VisualForce.com, and Triggers. In addition, Servio project managers assist you through every phase of the process, from solution design and strategy to ongoing program management.
Training & Support
Serving your clients requires more than "satisfactory" in today's "always on" competitive environment. As technology increases its impact in every area of life client needs and expectations evolve and become more demanding. Fortunately the Servio Consulting advantage doesn't end with fast and efficient solution design, configuration, and implementation. From project start to finish to continuous solution improvement, Servio provides specialized training and support, including Virtual Administration through our dedicated Help Desk. Which is a big reason why Servio clients experience User Adoption rates of 80% versus the industry average of 20%.
Elevate Your Organization's Capacity to Serve.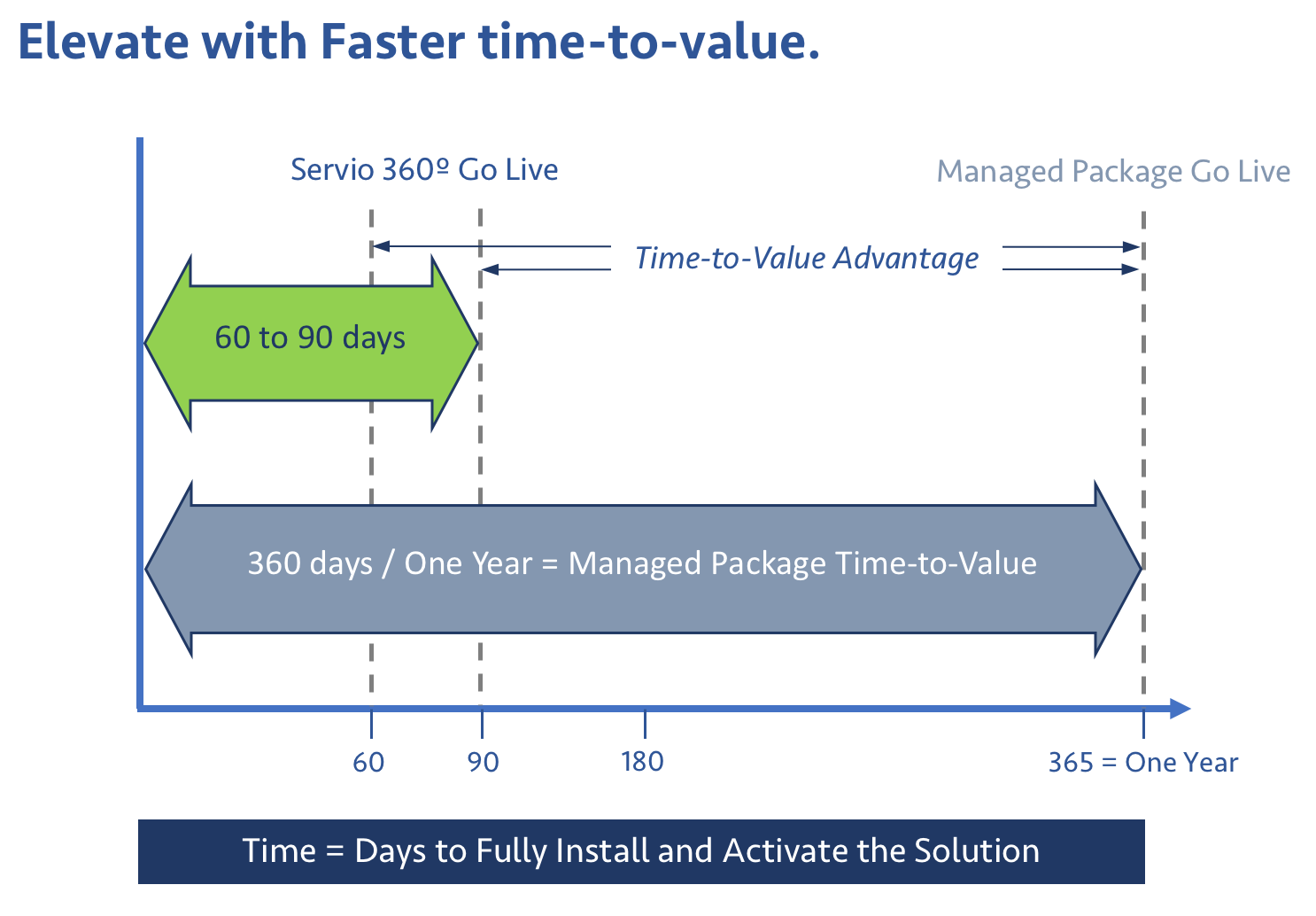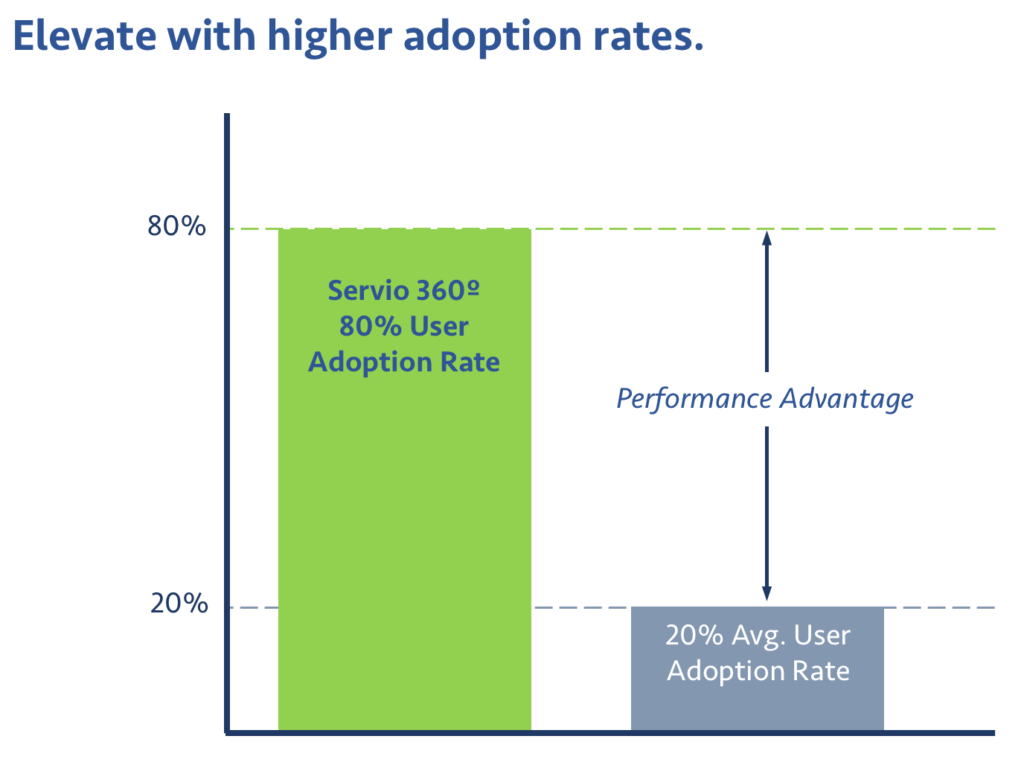 About Servio Consulting
Servio Consulting, LLC is a registered Salesforce® consulting and Salesforce.org® partner. Our highly-skilled and experienced team of technical and business process management consultants utilize a proprietary framework that facilitates collaboration, alignment, and integration of technologies with internal policies and procedures, project implementation and execution, and ongoing solution management services for continuous improvement.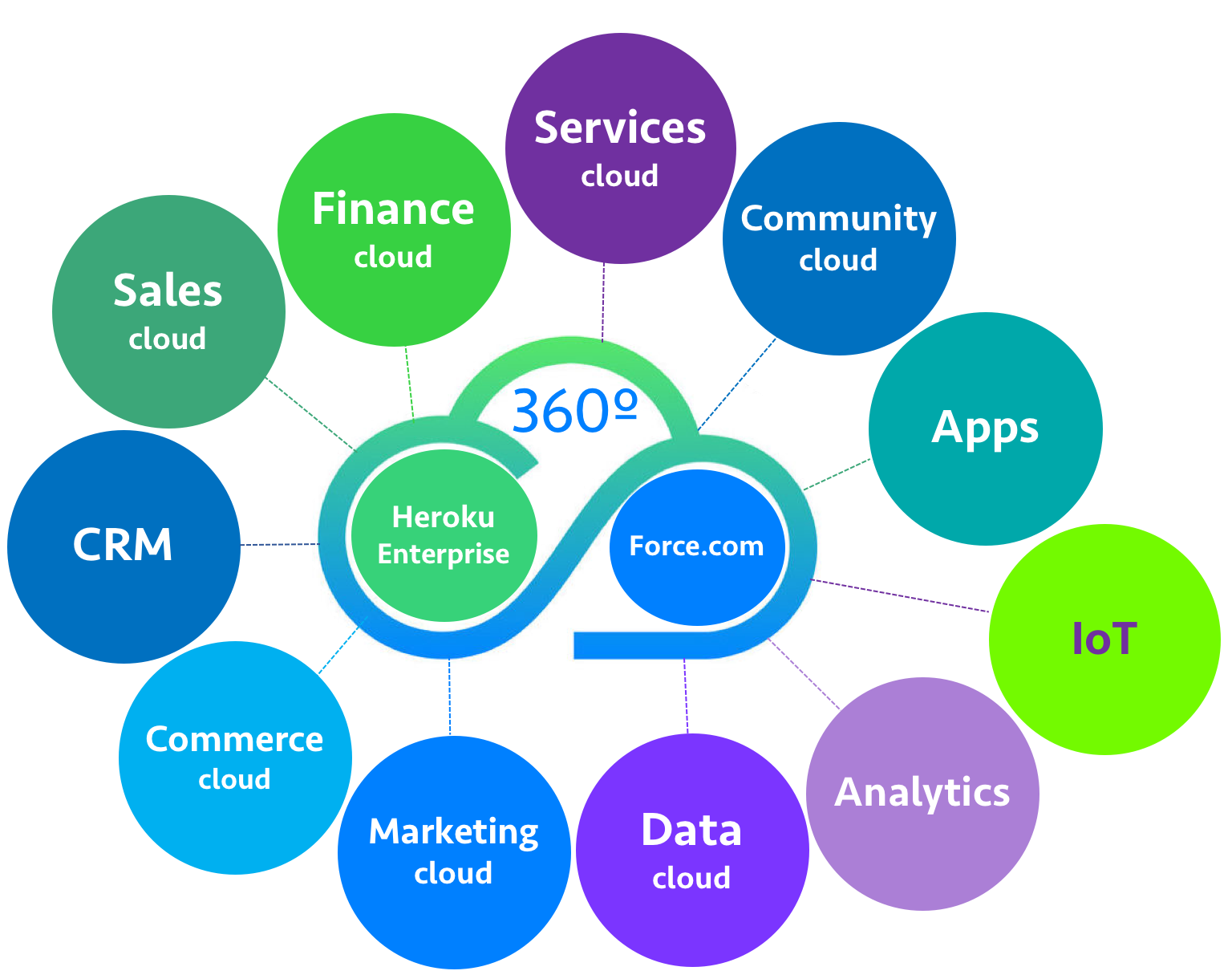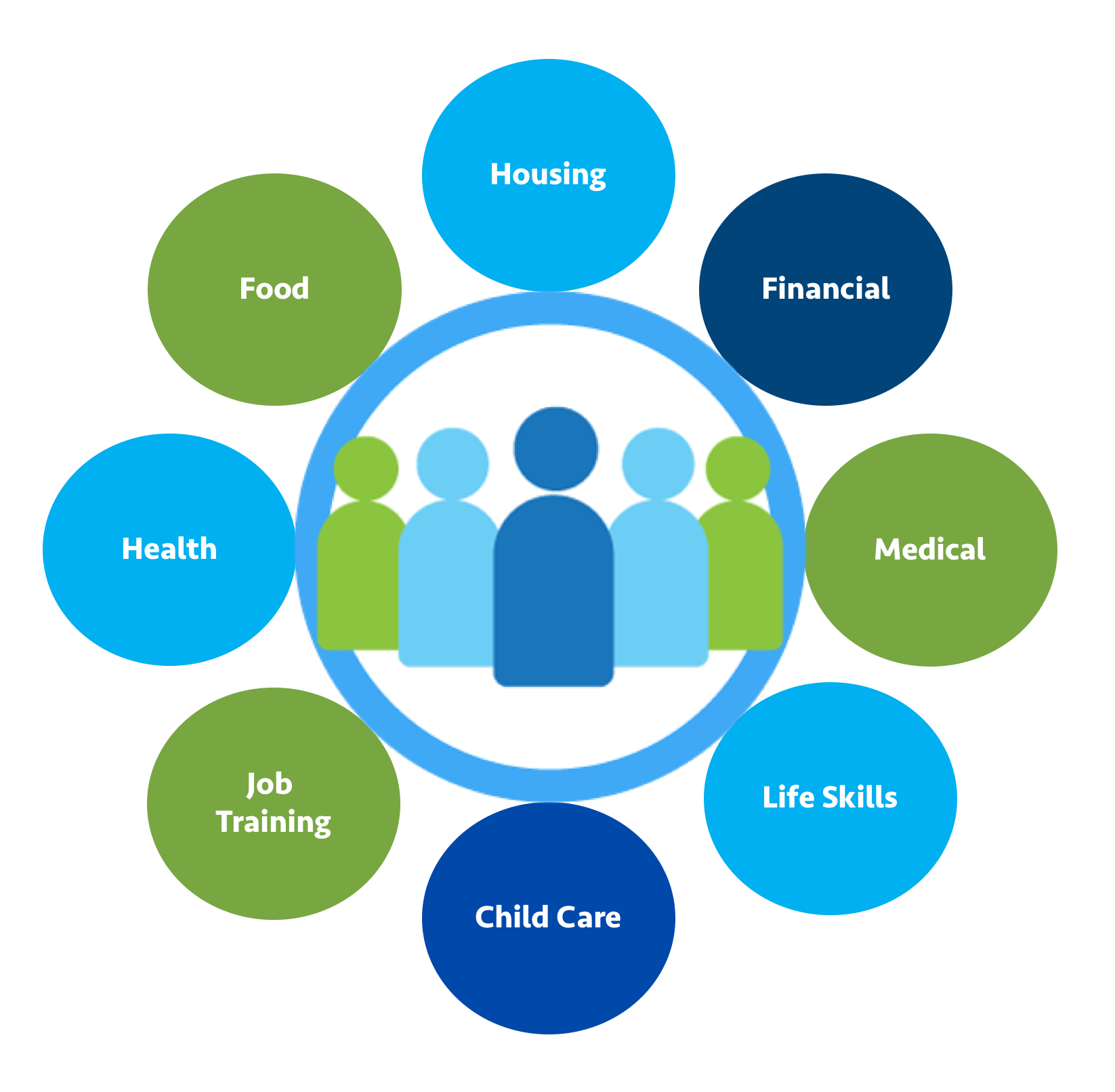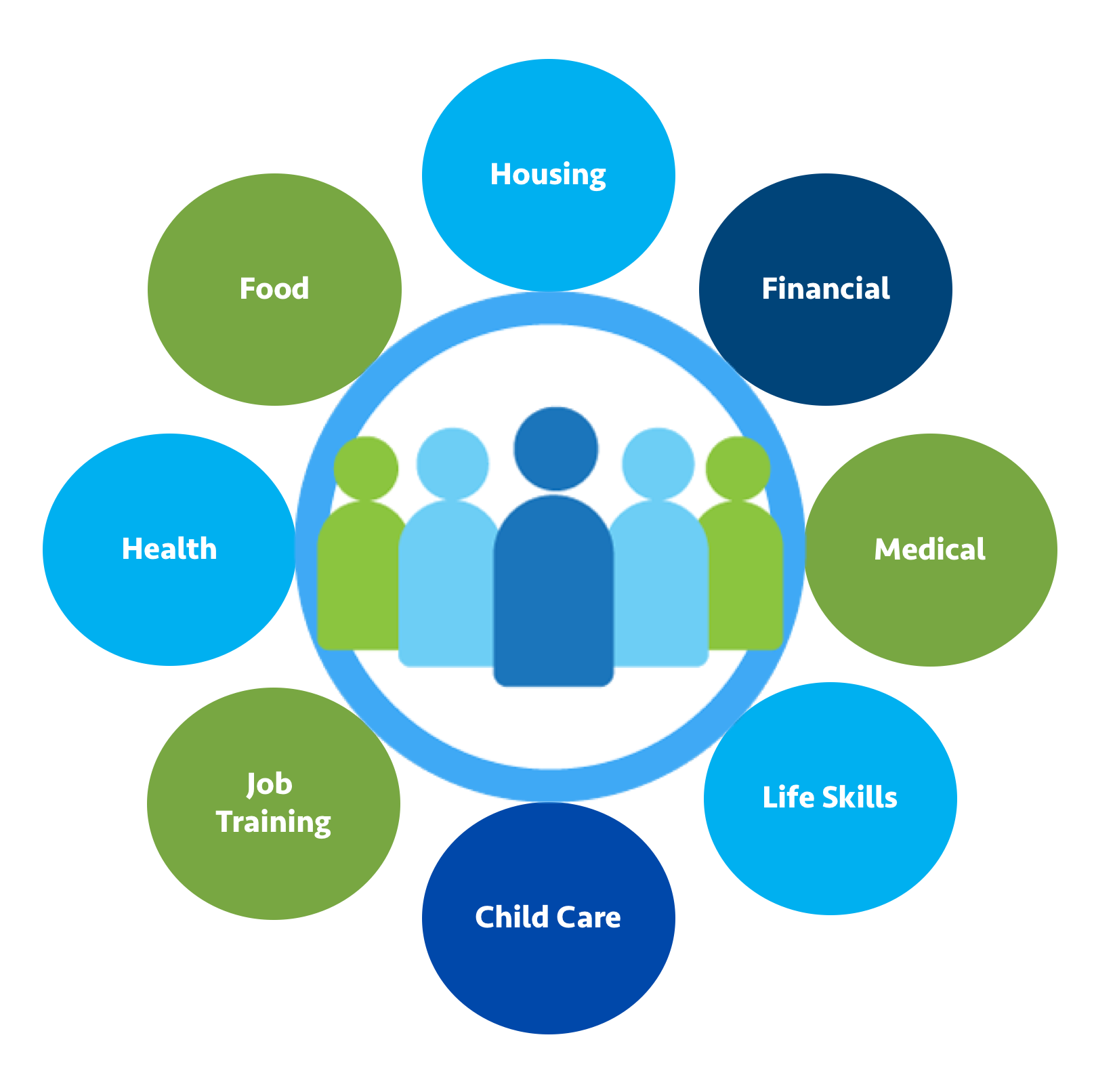 Surround Your Clients with Care.
Built on the Salesforce Platform, Servio 360º  enables real-time access, analysis, and sharing of all data and information within your system using your preferred device — desktop, laptop, notebook, and/or smartphone — whenever and wherever you need it. And because Servio 360º is architected specifically for delivering holistic services, you and your team enjoy a high degree of design flexibility, ensuring the solution is customized, integrated, and adapted according to business needs and stated objectives.
Best of all, Servio 360º includes time-tested, market-proven professional consulting services that give you unparalleled  insight and decision support that enhances your capacity for connecting those you serve with a world of possibilities.
The Servio 360º Platform Story
The Servio 360º Human Services platform helps organizations enable those they serve to experience life without restriction. We do this by facilitating person centered planning and services through our Salesforce® based solution that enables your organization to optimize time management, reduce manual processing, improve workflow, and gain insight into critical data elements. As a result you and those you serve benefit from an unprecedented level of informed decision-making and collaboration.
Platform Functions Include:
– Outreach
– Intake and Data Entry
– Service Planning and Delivery
– Case Management Reporting
– Fundraising
– Analytics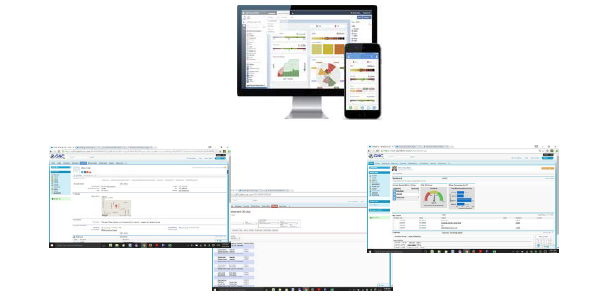 Call Us Now
(855) 737-8461
Email Us
info@servioconsulting.com
Address
14 Hickory Street
Frankfort, IL 60423