Elevate Service Excellence and
Streamline Operational Efficiency
Servio Consulting Managed Services
— a proactive component of your IT Strategy —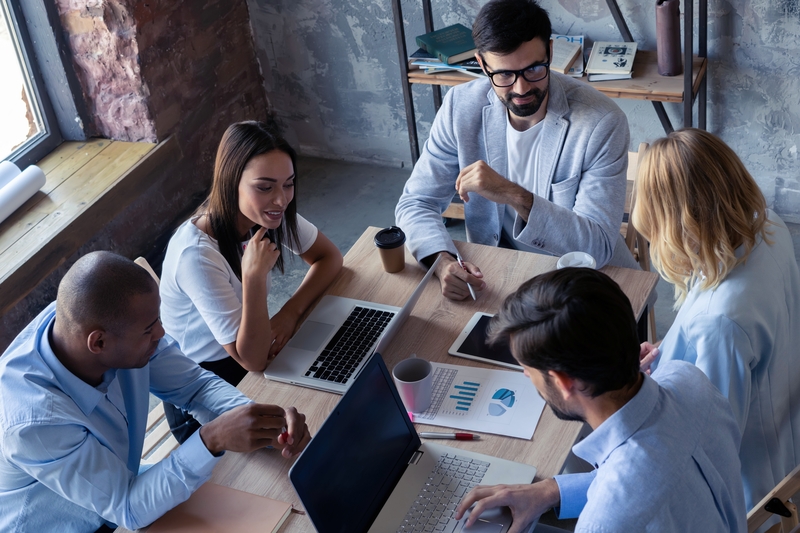 The challenges for your modern education IT department range from servicing remote students, employees, administrators, and instructors to ongoing training and support. That requires a more agile and adaptable cloud infrastructure. Servio Consulting helps you manage labor intensive and complex tasks associated with increased digital operations.
Services include computer system maintenance, technical support, network management, data security, and IT infrastructure implementation and maintenance.
By partnering with the Servio Consulting Managed Services team your organization benefits from its single-minded focus on education cloud while capitalizing on deep CRM technical expertise. Translating into the continuous availability of your technology services. This combination helps drive faster revenue growth and greater operational efficiencies.
Servio was a great partner as we launched our admissions CRM. I look forward to continuing our relationship
with them through other system development projects and ongoing professional development.
Servio Consulting delivers the managed services you want and need the most.
Ongoing support and maintenance of your Education Cloud platform ensures you capitalize on the tremendous inherent value the system affords.
A survey of 200 higher education leaders reveals five urgent needs cited by your peers when considering a successful digital transformation. And Servio Consulting Managed Services checks all the boxes.
At a time where process innovation, automation, and transformation are a top priority making it happen without disrupting existing operations or incurring unnecessary expenses is imperative.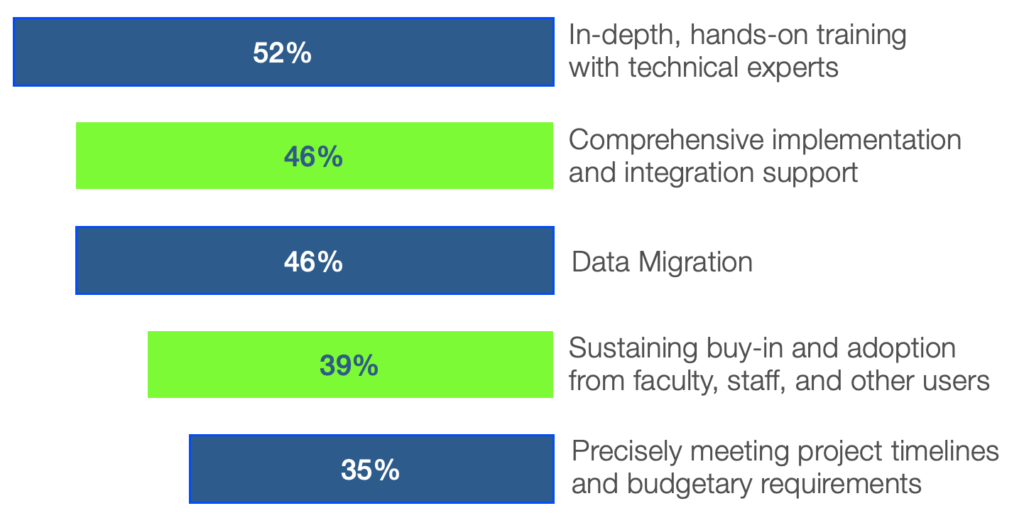 Source: Study of 200 Higher Education Leaders conducted by University Business
We have enjoyed working with Servio Consulting, LLC from the top down! Their team has been extremely
engaging, well prepared and thorough with every opportunity we have worked on together!
I would highly recommend them as a consulting partner in the Salesforce world for all types of projects.
Superior adoption rates and faster Time-to-Value Elevate
the Value of your Education Cloud platform.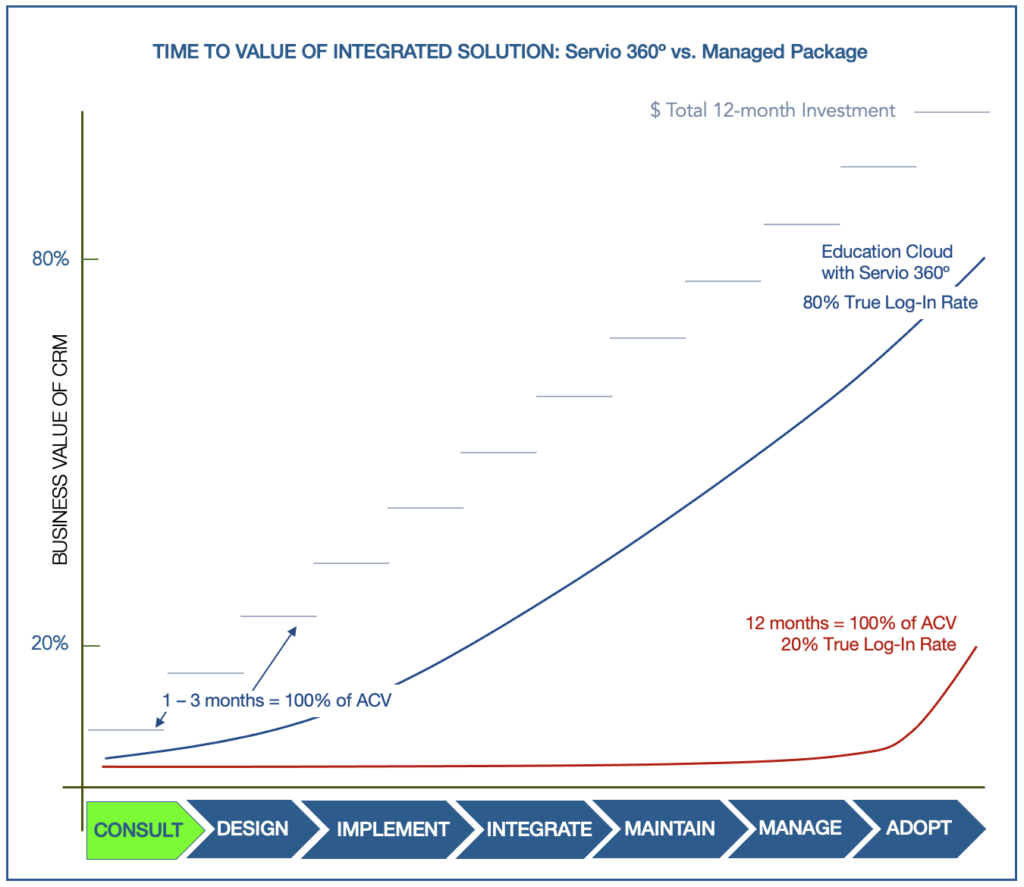 Technology has no value if your team doesn't use it. Or worse yet, doesn't know how to use it effectively. Never mind the perils associated with an improperly maintained platform.
The Servio Consulting team is trained and market-tested in designing, developing, and implementing solutions that drive performance improvements across your organization. And our team is equally adept at training and collaborating with your staff. Ensuring you maximize the value of Education Cloud from start to finish.
Moreover, we recognize not all organizations are equipped with the same resources, follow the same policies and procedures, or strive toward the same goals and objectives. For these reasons we provide complementary technologies and services that help you achieve desired business outcomes and continually improve on those initial results.
Servio was a great partner. They were good at communicating and were very timely when we had change orders.
I can't say enough about how patient they were when we had internal organizational changes that affected the project.
I would recommend them to anyone looking for a Salesforce implementation partner!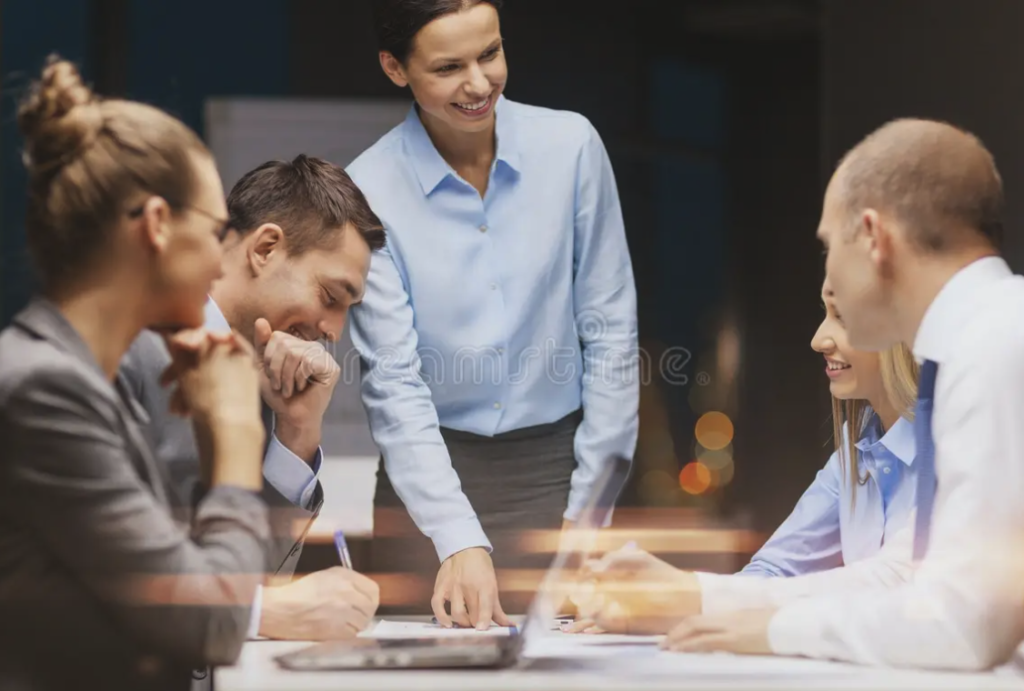 Elevate your Capabilities
Servio Consulting Managed Services for Salesforce Education Cloud typically involve ongoing support and maintenance of the platform, as well as additional services that help you maximize the value of the platform. Below is a sampling of the benefits Managed Services offers your organization:
Reduced Overhead Costs
Reduced Tribal Knowledge
Reduced Turnover Risk
U.S. Based Salesforce Certified Resources with Industry Experience
Fixed Cost
Monthly Hours Usage Report
Servio Consulting Admin-as-a-Service Augments Team Capacity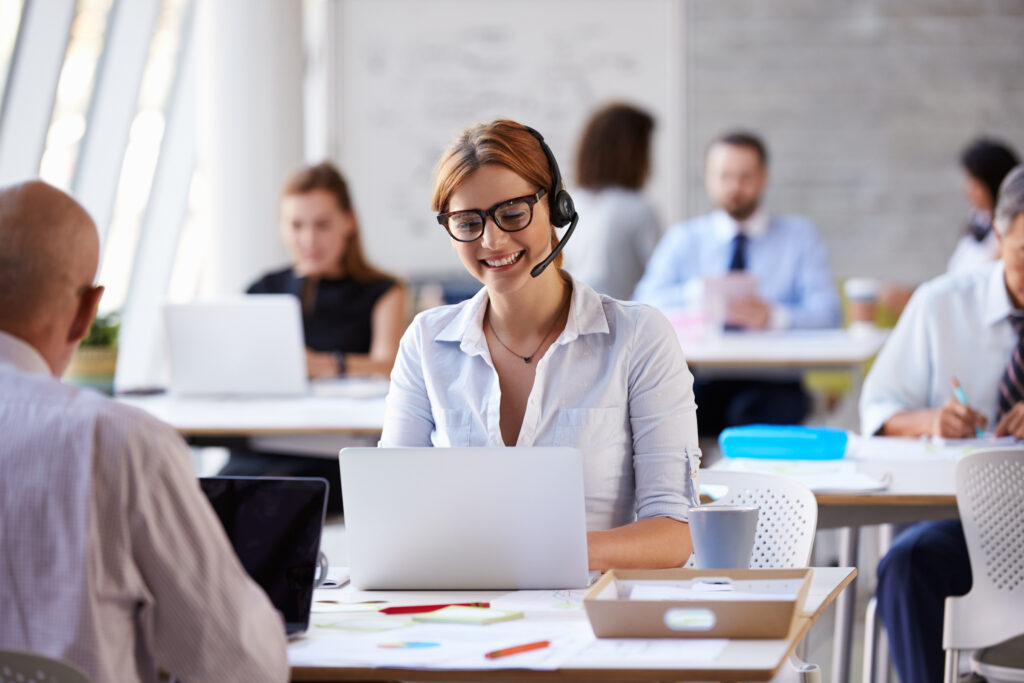 Partnering with Servio Consulting gives your team the added capacity required for meeting demand in the quickly changing education environment.
Servio Admin-as-a-Service provides deep industry-specific knowledge and platform expertise while ensuring the continuous availability of enterprise services — a dynamic combination that facilitates engagement, faster revenue growth and greater operational efficiencies. Admin-as-a-Service allows you to:
Focus on Core Objectives
Proactively Monitor Platform Performance
Reduce Overhead Costs
Reduce Tribal Knowledge
Reduce Turnover Risk
Capitalize on Salesforce Certified Resources with Industry Experience
Regulate and in many cases Reduce Fixed Annual Costs
Proactively Govern Release Management
Benefit from Expert User Training and Support
Generate and Act On Monthly Usage Reports
Frictionless Operations Elevate Ease of
Engagement and User Experience