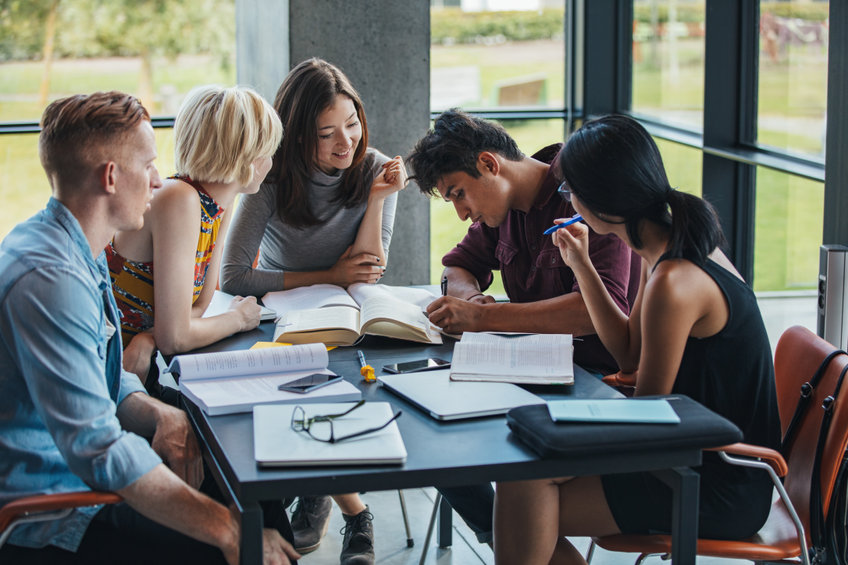 "Companies that put technology at the center of their outlook, capabilities, and leadership mandate will own the future"

— McKinsey Digital
Results from the McKinsey Global Survey on digital strategy — released in May of 2021, a little more than a year into the Covid-19 pandemic — reveal adoption of digital technologies accelerated by several years since the beginning of 2019. The research found companies are rethinking the role of digital technology in relation to overall business strategy and how the quickening pace of customer interactions is dramatically changing operations.1
Necessity for digital transformation impacts Educational Institutions with equal or even greater urgency. Students, parents, faculty, alumni, administrators, and staff require self-service digital technologies that enable interconnectivity when and where required. Especially given the circumstances created by remote work and learning, online events replacing in-person traditions, and more circumspect parents as they provide guidance and support for children making life defining decisions.
At the same time the ever changing landscape of higher education was testing the limits of the college's existing IT systems. John Sauceda, Chief Information Officer (CIO) of Moody Bible Institute (Moody), recognized the need for a best-in-class digital platform that is beyond the capabilities of the organization's legacy enterprise information system. Sauceda and his team concluded a modern Customer Relationship Management (CRM) system capable of serving students, donors, and organizational operations with equal efficacy was needed.
After an exhaustive review of available technologies Moody leadership decided the Salesforce platform and its suite of complementary applications was the ideal solution. According to Sauceda "this is a transformational project for us." The functionality, versatility, adaptability, and extensibility offered by the Salesforce platform enables Moody to facilitate and enhance both learner and institution success now and well into the future.
Moody tabbed locally based Servio Consulting for designing, architecting and implementing the Salesforce Education Cloud components of the organization-wide transformation. "There are a number of moving parts related to this project," said Servio CEO Nancy Cooper. "Concurrent with our efforts implementing Education Cloud collaborative partners are installing the Salesforce Non-Profit Success Pack (NPSP) and an updated human resources system. Amy Brown is coordinating the enterprise-wide collaboration piece while Jake Elswick is managing all aspects of the Education Cloud plan. In this way we ensure Moody reaps the full benefit of what these powerful leading-edge technologies can deliver."
According to Ms. Brown, Servio will utilize the Salesforce Education Data Architecture (EDA) in deploying solutions focused on recruiting, admissions, and student success. "Once the implementation is complete Moody will profit from a unified, 360º view of all related activity, whether the user is a student, staff member, faculty, or benefactor. The EDA infrastructure includes Salesforce Student Success Hub, Admission Connect, Mobile Publisher, and Tableau. We are also involved in the Marketing Cloud deployment for both Salesforce instances — Education Cloud and NPSP, she added."
Servio Consulting customizes the Salesforce Solution for Education Cloud by approaching Learner Success in two ways: establishing the relationship and engaging the student. "Establishing the relationship is very much a marketing related discipline," Project Manager Jake Elswick said.
"When establishing relationships the focus is on identifying and recruiting prospective students with the best fit and highest potential for success at Moody. We help increase conversion rates by streamlining the application and admissions processes. Then, by facilitating learner onboarding and assimilation Moody cultivates affiliations that are high-touch, proactive, and mutually rewarding," Elswick elaborated.
According to Elswick, the engagement phase "extends the learner's assimilation while enabling personalized learning experiences, from continuation of the onboarding process through multi-channel communications, program management, and unified advisory services through career guidance and placement. Throughout the process the enhanced intercommunications foster student wellbeing while increasing retention rates and improving performance."
A separate report published by McKinsey reported overall digital transformation success rates well below 30%. The research went on to say digital-related initiative success rates of just 16%. And of those that report some success, a mere 7% found they were able to sustain any performance improvements.2
Servio Consulting CEO Nancy Cooper is aware of the challenges digital transformation presents. "We developed our education relationship building continuum in close collaboration with educators and Salesforce platform experts," she said. "It is designed for building fruitful and sustainable relationships throughout the entire education lifecycle."
"Our team is well equipped for helping educators get the most out of the Education Data Architecture. They truly are experts at integrating and implementing Education Cloud and complementary applications like Student Success Hub, Admissions Connect, Mobile Publisher, and Tableau. And Salesforce, through its awesome Trailhead training modules, provides added value that directly benefits our clients. This is a major project for everyone involved and we are grateful for the opportunity."
#          #          #
1 https://www.mckinsey.com/business-functions/mckinsey-digital/our-insights/the-new-digital-edge-rethinking-strategy-for-the-postpandemic-era
2 https://www.mckinsey.com/business-functions/people-and-organizational-performance/our-insights/unlocking-success-in-digital-transformations
About Servio Consulting
Servio Consulting is a privately held and certified Woman-Owned Business (WBE). Based in the Chicago suburb of Frankfort, Illinois, Servio Consulting is a Salesforce.org Premium Education Partner that focuses on all things Salesforce and actively participates in the 1% Pledge Program. For more information please visit www.servioconsulting.com.
About Salesforce.org
Salesforce is the global leader in Customer Relationship Management (CRM), bringing companies closer to their customers in the digital age. Founded in 1999, Salesforce enables companies of every size and industry to take advantage of powerful technologies—cloud, mobile, social, internet of things, artificial intelligence, voice and blockchain—to create a 360° view of their customers. Customers who purchase Salesforce applications should make their purchase decisions based upon features that are currently available. Salesforce has headquarters in San Francisco, with offices in Europe and Asia, and trades on the New York Stock Exchange under the ticker symbol "CRM." For more information, please visit https://www.salesforce.com, or call 1-800-NO-SOFTWARE.
About Moody Bible Institute
Moody Bible Institute is a fully accredited Christian college with campus locations in Chicago, Illinois, Spokane, Washington, and Plymouth, Michigan, as well as serving students online around the globe. Since 1886, Moody has been preparing men and women for their purpose and calling, and to engage the world through Gospel-centered living. Moody Bible Institute's main undergraduate and seminary campus is located in the heart of the diverse, global city of Chicago. For more information, please visit https://www.moody.edu