Elevate Your Capacity to Serve
Technology is a game changer. Not just in terms of automation.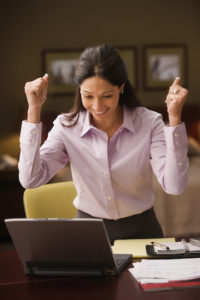 But more importantly, elevating your capacity to serve clients, customers, strategic partners, and team members with unsurpassed agility, accuracy, and excellence.
Servio Consulting helps your organization collaborate, integrate, initiate, and innovate in ways that drive-down and eliminate unnecessary costs, improve communications, accelerate action plans, and elevate performance in all functional areas.
We firmly believe there is a solution for every organizational challenge. We also believe technology plays an important role in defining and deploying that solution. For more than 30 years Servio team experts, thought leaders, and technologists have designed, configured, installed, and continuously improved technology solutions for commercial, public sector and non-profit organizations using a proprietary framework that fosters and facilitates collaboration, integration, initiative, and innovation across your organization.

A Proven Framework for Optimizing Business Technology
There is no denying that the more business technology promises faster, smoother, more robust, cheaper, and simpler solutions — the more complicated, confusing, sprawling, and expensive IT becomes. At a time when technology defines how we work that is a dangerous proposition.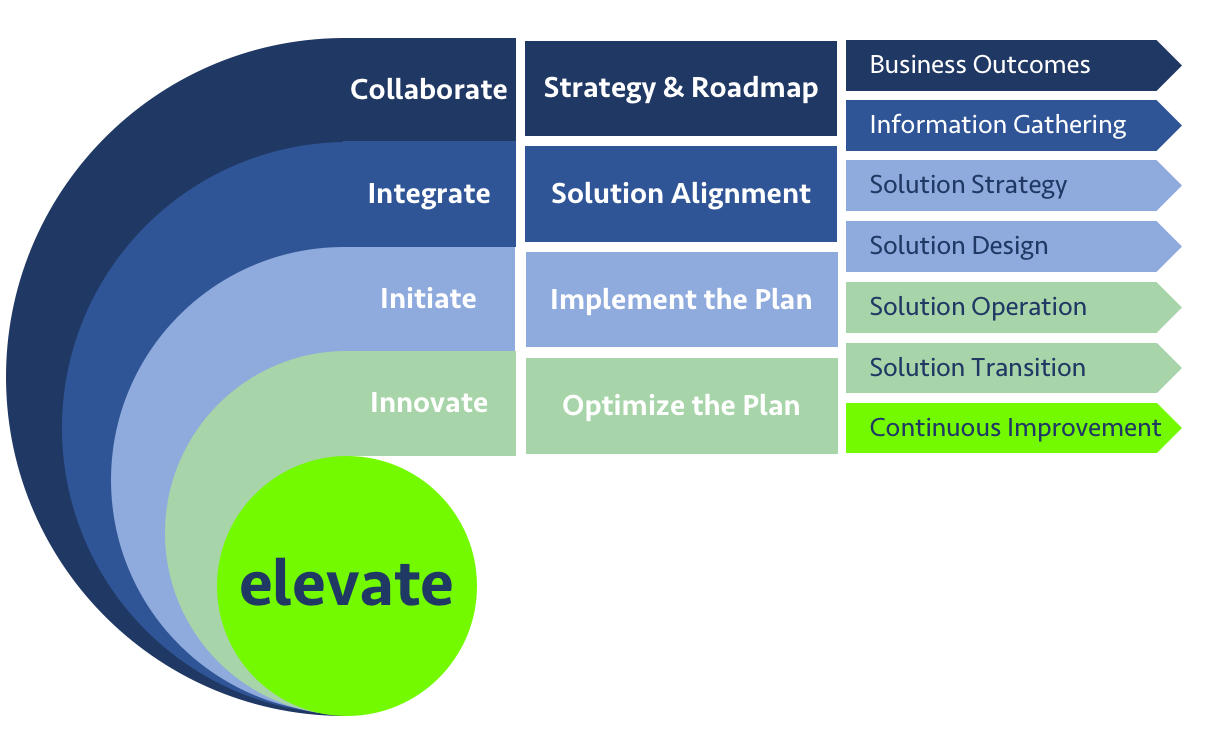 Fortunately you have experienced, market-tested experts on your side. Servio Consulting provides a proven framework for elevating your organization's capacity to serve.
Beginning with highly collaborative strategy and roadmap planning sessions and continuing through solution alignment with define business outcomes, design, implementation, and an ongoing process for continuous improvement, Ci2i "elevate" is a true end-to-end means of optimizing team and user engagement while cultivating opportunities for innovation.
Move fast and confidently with Servio Ci2i "accelerate"
When Rapid Deployment is imperative, Servio accelerate is the ideal solution.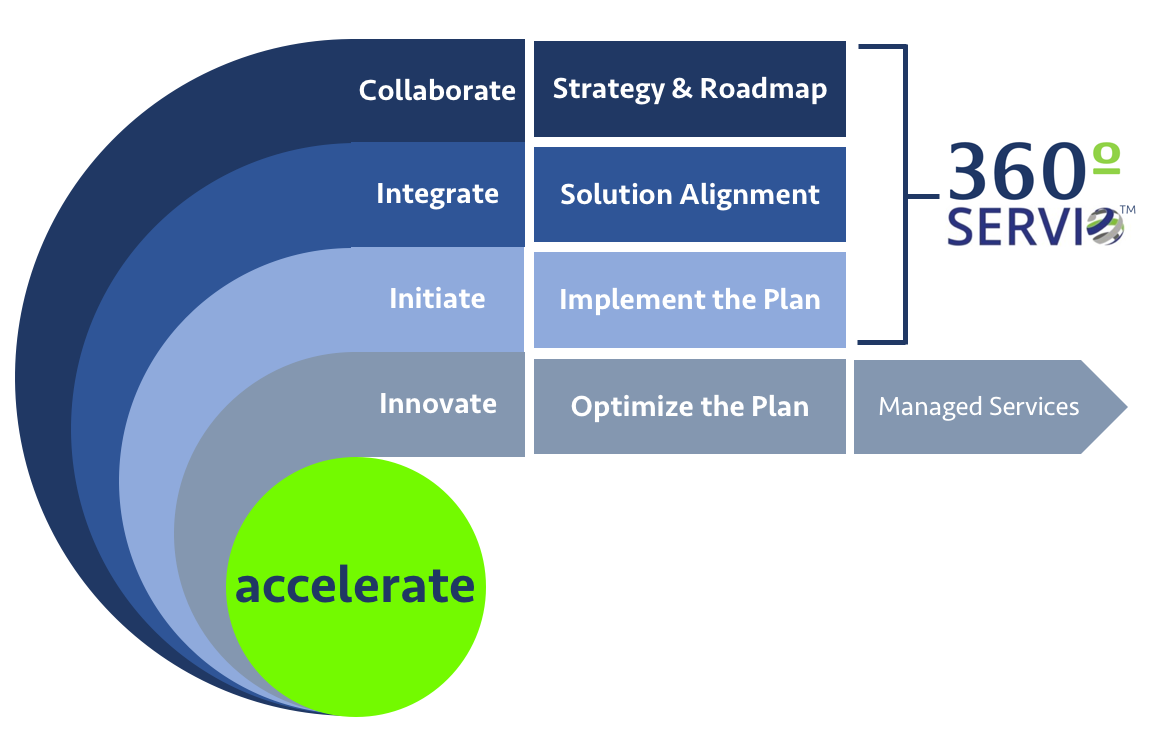 Utilizing leading edge platforms like Servio 360º, force.com, or Heroku, Ci2i accelerate provides on-demand, purpose-built, pre-configured integrated solutions and/or Managed Services.
Servio consultants deliver accelerate solutions with speed and efficiency gleaned from 30-plus years designing, integrating, implementing, and value-engineering the technologies that make business possible.
Take greater control of your IT function and allow Servio "accelerate" to help you: reduce costs, manage and diminish complexity, maximize availability, capitalize on industry leading skills and technologies, and foster a culture of innovation.